JOLLY RANCHER GREEN JUICE
(WHICH ALMOST TASTES LIKE CANDY)
AND THE BENEFITS OF JUICING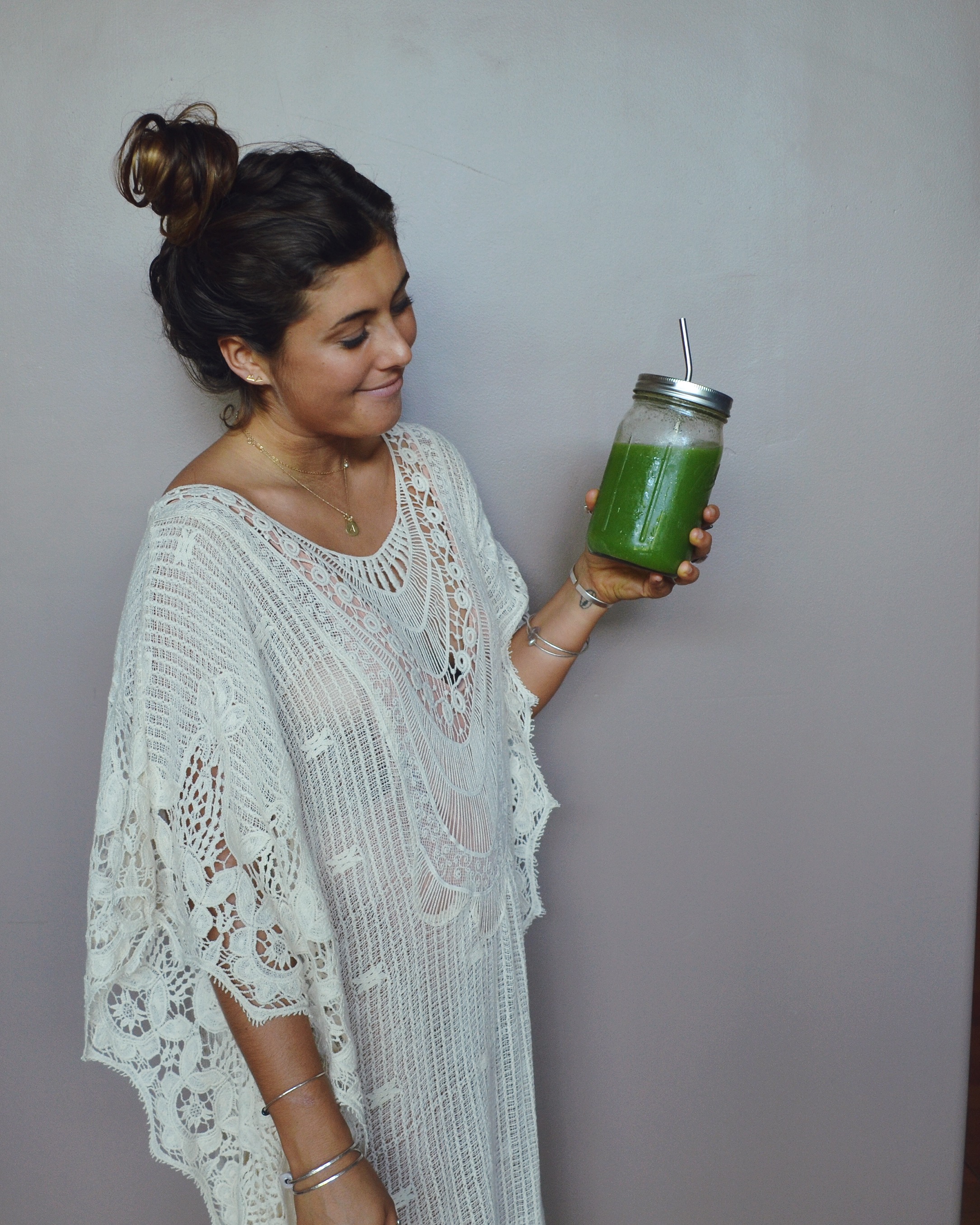 WHY FRESH JUICE?
Why not fresh smoothies, tea, store bough juices, superfood shakes or just fruits and veggies alone?
Lets ask the Juice Master himself, Joe Cross why including fresh fruit and vegetable juice in your diet is best for optimal health.
Making fresh juice a part of a well-balanced, plant-based diet is an important tool for achieving good health. For these reasons and many, many more
Calorie reduction without nutrient deprivation
Promotion of healthy eating habits
Delicious way to consume large amounts of fresh produce
Floods the body with micronutrients
Juicing offers many life-enhancing health benefits including a faster, more efficient way to absorb immune boosting nutrients naturally found in fruits and vegetables. It provides a way to access digestive enzymes typically locked away in the fiber matrix of whole fruits and vegetables. Most commercial juices are processed and lacking in nutrition while freshly juiced fruits and vegetables are loaded with an abundance of vitamins, minerals and phytonutrients.
Drinking fresh juice can help us adopt healthier eating patterns. For those of us who do not traditionally consume many fruits and vegetables, incorporating fresh juice can be a fun and different approach to increasing consumption of these important plant foods for improved health and wellness and reaching your weight loss goals.
"Juice is too sugary" or "It won't fill me up" are some common things we hear from skeptics. We debunk these and other juicing myths in The Top 11 Juicing Myths Busted.
What Makes Juice So Special?
Juicing removes the insoluble fiber from vegetables and fruits. While fiber is an established, important part of an overall healthy diet, removing the insoluble fiber allows for increased absorption of specific health promoting phytonutrients including enzymes, while the soluble fiber persists into the juice. By removing the fibers and consuming fruits and vegetables in liquid form, we are providing a nutrient delivery system to our bodies that allows individuals who would otherwise have difficulty consuming whole vegetables, the opportunity to reap the numerous benefits vegetables have to offer.
HOW LONG WILL MY JUICE LAST?
Got left over juice or planning to take it on the go? My most important piece of advice for you is to avoid storing your juice in plastic containers. These containers are usually made of poor quality plastic and will speed up the oxidation process of your juice.
I recommended that you store your juice in glass containers such as mason jars. These containers seal tightly with specially designed lids, and can effectively slow down the oxidation process allowing your juice to maintain freshness for as long as possible.
As soon as you have made your juice, pour any unused juice into your glass containers. Make sure that you fill it up as much as possible so there is little space for air at the top. Top them off! Some of the juice may spill over, and that is a good thing as it means there is almost no space for air. Once you sealed your jars you should immediately place it in your refrigerator. Fresh Juice will last in the fridge for 24-48 Hours
I DON'T OWN A JUICER! CAN I STILL JUICE?
Yes! Absolutely! I do not own a juicer and have been making myself fresh juice daily for the past year! I use a vitamix blender and then strain all ingredients through a nut milk bag over a large bowl.
ANYTHING ELSE?
Since incorporating fresh made fruit and vegetable juices into my diet I have noticed immediate changes in my mood, mental clarity and overall hydration. There is nothing more calming and meditative for me than making time each morning (or even just 3-4 mornings/nights) a week to relax in my kitchen, play some tunes and get juicing. There is something truly sacred about using our own hands and sense to prepare, wash, chop and consume food from the earth. When we consume whole plant based foods that have been carefully planted, grown and harvested, Living energy from these natural, prana-rich foods are then received by your body and absorbed by our blood.
JOLLY RANCHER GREEN JUICE
RECIPE
(SERVES ONE)
1-2 LARGE HEADS OF ROMAINE LETTUCE (WASHED AND CHOPPED) CAN USE KALE INSTEAD
2 LARGE GRANNY SMITH APPLES (PEELED IF NOT ORGANIC)
JUICE OF 2 LARGE OR 4 SMALL LIMES
1 LARGE CUCUMBER
2 CUPS COCONUT WATER
PREPARATION:
WASH, PEEL (IF NON ORGANIC OR LOCAL) AND CHOP ALL INGREDIENTS AS REQUIRED. IF YOUR LIMES ARE ORGANIC OR LOCALLY GROWN FEEL FREE TO GIVE THEM A JUICE RINSE AND THROW THEM IN WHOLE. JUICE APPLES, LIMES, CUCUMBERS AND LETTUCE. ADD IN FRESH COCONUT WATER + SERVE ON THE ROCKS.
ENJOY AND MAKE SURE TO SHARE WITH FRIENDS, FAMILY & LOVED ONES - ESPECIALLY CHILDREN! THIS JUICE IS SOUR + SWEET
X